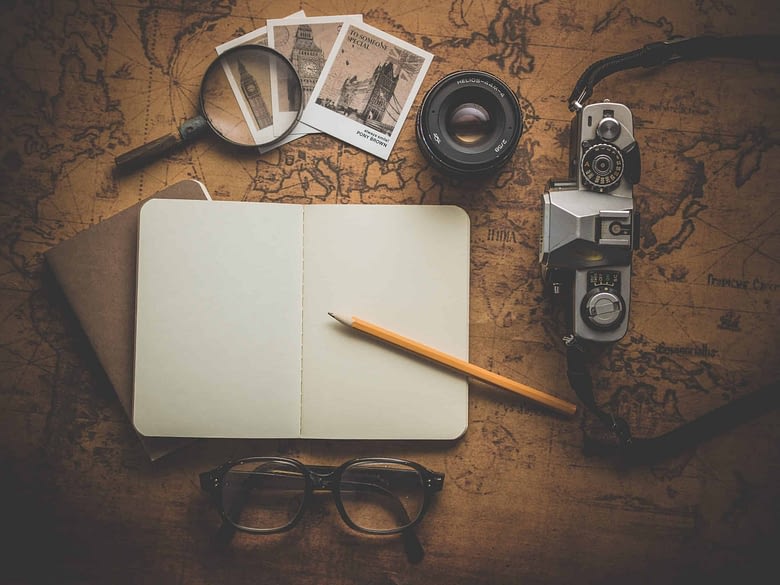 5 First Steps to Starting A Travel Blog, A Step by Step Guide
I am really passionate about travel and decided to create a travel blog so that I feature the beautiful places that I not only visit but where I also where I live in Barbados and where I was born in Bermuda. Since 2007, I loved writing reviews on Tripadvisor about my travel experiences as it was so beneficial to let others know about the experiences I have had at restaurants, on tours, using specific transportation services etc. It seemed like an ideal progression to take it from here and start a travel blog in 2020 especially when all my trips got canceled due to COVID-19.
Disclosure: This post may contain affiliate links. If you make a purchase, I will get a commission at no cost to you.
I am sharing with you my first steps to launching my travel blog I completed the below steps in the first 2 month of launching my blog:
Choosing a niche and a name for your travel blog
From the beginning it's great to focus on a specific niche area of travel so that you can grow your reader base. It's also important to come up with a name for your blog that represents your brand and also your niche. It would be good that you don't make it too narrow because you may want to change your focus or niche at some point. For example you may start out as a backpacker and after a couple of years you get married and have kids you won't want a website name with backpacker in it as you may want to write about family travel later.
Choose a web host for your travel blog
What's a web host? They allow you a storage space to have your website on the world wide wide. This is important that you choose a reliable, highly secured and customer focused web host. Especially if you are like me and are not the most technologically savvy you will need a company that can provide the support and is responsive to your questions or concerns. I did a lot of research to make sure that I choose a company that fits all the above requirements. I found many positive reviews online with Siteground.com so I decided to go with this company. So far its been a positive experience with no drama.
Start your travel blog by installing WordPress
WordPress is the most popular and best of all free and open source content management system and its super easy to use. Now its time to start writing your blogs. I would recommend that you get into the mode of writing by setting up an editorial calendar. I have one where I brainstorm several blog topics and write out a content outline. Its makes it so much easier when going to write an article. I am currently writing 5 articles a week. My goal is to get to write 50 articles of a minimum of 600 words in the first year of launching my blog.
Reserving your travel blog name across all Social Media Platform
Make sure that once you have a name you can reserve that name on all social media handles ie. Facebook, Instragram, Pinterest etc. This way it allows you to have a media handles across all social platforms even if you may not use them at first when you expand your blog you may want to tap into these Social Media platforms.
Spread the word about your travel blog using Social Media
Now it's the time to reveal to the world your blog by using Social Media accounts as free promotion and advertising tool. I am a former perfectionist and initially I wanted to wait till I had a certain number of followers on Social Media but I have decided whats better than now the current time. I also told myself you can always edit and improve content as you go along. Rome was not built in a day and neither is a blog. There's so much to learn on this journey.
Wishing you all a happy travel blog journey. It's only the beginning for me and I hope I can take you along with me on my journey.