It is always lovely to bring home some souvenirs for your loved ones of colleagues after your trip to Dubai. Here are some of my favorite souvenir ideas:
Camel Milk Chocolate
Scented Oils (Arabic Attars)
Dates
Spices from Souk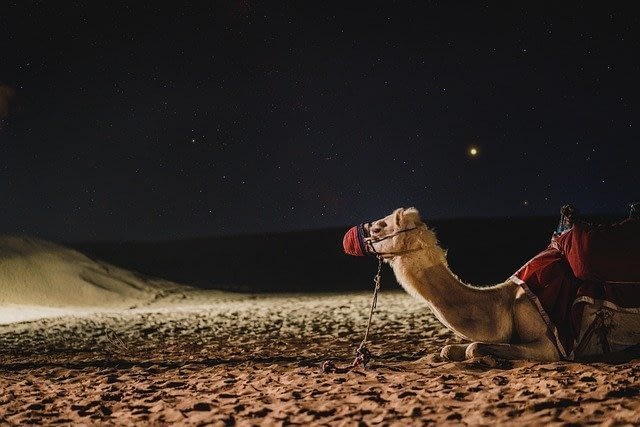 You must take back camel milk chocolate manufactured by Al Nassma. The chocolate is decadent and delicious. You will find these chocolates in most of the malls and also the duty-free shops. They come shaped in the form of camels these are so adorable. The price ranges from US $15 and above. The packaging is gorgeous and anyone would be happy to have a chocolate treat from Dubai especially something so unique that camel chocolate. How many people can say they have actually had this before?
Scented oils are a great smelling souvenir to bring back from Dubai. Small in nature it won't take up much room in your luggage. You can get a range of different scents that I think any discerning perfume lover would enjoy. You can get scents for men and women. Most of the malls have stores offering these scents. The best part they are reasonable and the price starts at US $5 and up.
Everywhere we went there were dates. I didn't realize how popular dates are in the Middle East. I hadn't had them before visiting Dubai. We saw dates at every grocery store. We tried a variety of different types. You can even get them covered in chocolate with different flavors. These are great office gifts for your colleagues. I brought a couple of packages for my colleagues especially since they had them individually packaged. They are price-friendly as well at US$10 for a package. Most supermarkets or duty-free shops will sell dates.
No visit should be made to Dubai without visiting the souks. We enjoyed seeing the Spice Souk. The number of spices was mind-blowing. You can smell them as soon as you get to the area. These are great as they are small and any cook would love to have these original spices as part of their meal. Make sure they are well packaged and secured before putting them in your luggage. The price points are very economical making them a great gift for the discerning cook. Each package sells for US $3 and up.